Shopping scared: fear has a marked impact on how we buy
With one global threat seemingly following hard on the heels of another these days, what does that mean about the way we make purchases?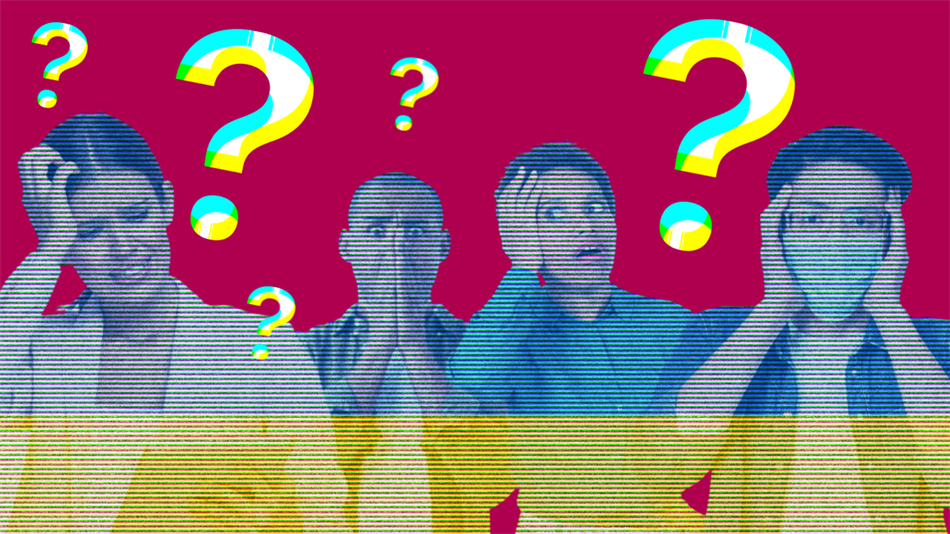 Buying to feel normal is fast becoming the new normal, suggests Matt Hay, CEO and founder of Bulbshare…
In January, market research company Ipsos Mori published its yearly report, What Worries the World. It's a global snapshot of the stuff that keeps us up at night, broken up into categories of what perturbs people most. In the study, COVID-19 occupies the top spot. Poverty and social inequality rank second, followed by unemployment, and financial or political corruption. In fifth place is crime and violence. Of the full 18 issues covered in the report, there is no mention of nuclear war, global conflict or the actions of autocratic leaders.
These blind spots in Ipsos' research show how quickly new events can spring to our attention. Suddenly, lesser fears are shuffled to the back of the deck as we turn our focus towards the newest existential threat. We're tempted to look at research like this and think, "ah, remember when the most worrying thing happening was COVID? Simpler times…".
The great motivator
John B Watson, an American thinker credited with inventing Behaviourism, said that advertising effectively involved inciting one of three basic human emotions: love, rage or fear. Given that it's arguably the one most related to our immediate survival, the latter might be the most effective in invoking a drastic response… especially when it comes to shopping or buying brands.
In fact, a study by the American Psychological Association back in 2015 found that introducing an element of fear when humans are faced with a decision is effective in encouraging people to adopt new behaviours. The experiment showed that fear can double the probability that someone will alter their behaviour. Put simply, we perform new and different behaviours when we are threatened.
Shop the fear away
This isn't just about panic buying toilet paper when we learn of a forthcoming shortage. Fear has a raft of subtle effects on how we shop. Consider the impact of the pandemic: confined to their homes, people spent excess cash on new home furnishings and DIY equipment. But adjusting to life with COVID-19 ushered in a frenzy of spending on stuff that made us feel happy, comforted and calm too. This might explain research by GfK that pointed to a surge in electronics and durable goods during the pandemic. In search of some semblance of normality (the old kind, not the weird 'new' one), we bought cars, garden furniture, toothbrushes, and health gadgets. A renewed zeal for hygiene apparently contributed to a 26 percent rise in steam-cleaning washing machines in 2020!
Stress-shopping also impacts the apparel industry, according to Karen Steinberg, founder of executive coaching and therapy company Possibility Practice. Talking in Vogue, she says that buying non-essential items is "an expression that says, 'I don't know if I'm going to be able to live my life the way I'm used to living it anymore.'". Buying, the reasoning goes, is about clinging to the things that helped us feel normal. Is there a case then for closing that browser tab featuring Aljazeera's war coverage, and making for Net-a-Porter's spring edit? Perhaps there is.
Alleviator brands
In the future, the most celebrated brands won't be the ones shifting the most products. Or those with the most enviable bottom lines. In this landscape of fear, the future belongs to companies that can alleviate the anxiety prevalent in society – in a way that is helpful and authentic. This fact can be observed in the merging of commerce and therapy. Consider how London department store Selfridges recently launched SUPERSELF, a programme of events designed to help shoppers feel calmer. The initiative includes sessions with therapists coaching everything from how to breathe to how to improve your sex life. The store also features VR experience pods which immerse overwrought shoppers in a relaxing environment of sounds, scent and warmth.
There seems to be no shortage of things to be frightened of. In this landscape the job at hand for brands is to provide people with a sense of calm and certainty. Companies need to get good at doing this quickly, the next existential threat is (probably) just around the corner.
This article was first published by Performance Marketing World on the 19 April 2022. 
Employee wellbeing is no longer about beanbags and free coffee. Potential employees are taking a closer look at company perks when looking for new work opportunities. But now with a post-pandemic mindset, they value time, job satisfaction and their mental health above material benefits. Flexible or hybrid working hours, wellness programmes, and growth opportunities have…
Read More
Employee wellbeing is no longer about beanbags and free coffee. Potential employees are taking a closer look at company perks when looking for new work opportunities. But now with a post-pandemic mindset, they value time, job satisfaction and their mental health above material benefits. Flexible or hybrid working hours, wellness programmes, and growth opportunities have…
Read More